COLOSSIANS
Family Values (Part IX)
20 Children, obey your parents in everything, for this pleases the Lord. 21 Fathers, do not provoke your children, lest they become discouraged

(Colossians 3:20-21, ESV)
Yesterday we talked about the need for parents to discipline their children. What we pointed out was that to discipline basically means "to tear down" bad habits, thoughts, and actions. Godly parents don't ignore problems in their child, but confront them seeking to lessen the tendency toward rebellious behaviors. As Proverbs 22:15 says, "Folly is bound up in the heart of a child, but the rod of discipline drives it far from him."
That said, the Scriptures don't merely tell us to "tear down", but also to "build up". The way the Scriptures tell us to do this is by "instruction". As Ephesians 6:4 says, "Fathers, do not provoke your children to anger, but bring them up in the discipline and instruction of the Lord."
As a Father I can testify to the fact that although neither of these injunctions is necessarily "easy", discipline alone is the most natural default. We tend to think as long as we confront our child when they're out of line that we're basically doing our job. But in reality (according to our definitions of these words) we can't just take away the bad behaviors, but must replace them with the right words, thoughts and behaviors. 
Actually we must go further. The issue isn't merely "behavior modification", the issue is "belief modification". That is, children, like adults have wrong beliefs and then act on those beliefs. They are naturally idolaters, just like us. Therefore, we must not merely instruct them in what to do, but we must instruct them in what to believe. They must know God for who He actually is- the God who created them and everything in this world, the God who hates sin, but the God who redeemed sinners through His Son Jesus Christ. The God who calls them to live lives of obedience to His word not because they have to, but because they get to. 
This presupposes of course that we know what to tell them about God. Which in turn presupposes that we are at least somewhat familiar with our Bibles. 
In my opinion the area of instruction is the one most sorely lacking in our homes. The rule in Scripture is that the Father was the One responsible in the home for training and instructing their children (not the Pastor, not the school teacher, but the parents) - first and foremost in the things of the Word of God, but then in other areas of life as well: how to change a tire, how to mow a lawn, how to wash a car, etc.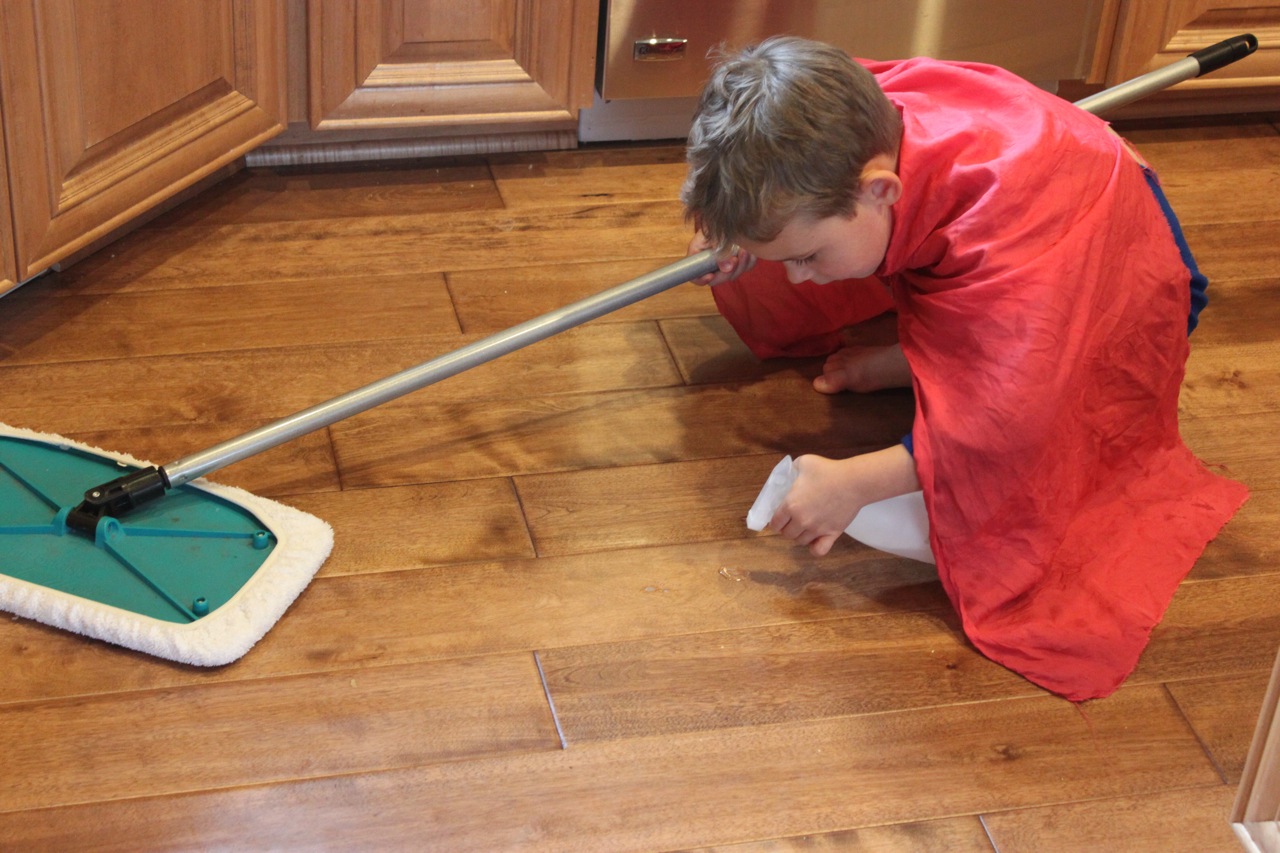 Deuteronomy 6:7-9, speaking of God's commands says, " [7] You shall teach them diligently to your children, and shall talk of them when you sit in your house, and when you walk by the way, and when you lie down, and when you rise. [8] You shall bind them as a sign on your hand, and they shall be as frontlets between your eyes. [9] You shall write them on the doorposts of your house and on your gates."
The point is, in everything we do, the word of God is to be spoken, explained and applied to our kids.